When: 01/09/2017, 2:00 pm - 10:00 pm
Categories:

8th Annual
New York City
Unicycle

Festival

August 31-September 3, 2017

Brooklyn Bridge to Coney Island and Governors Island

Visit nycunifest.com for more info!
Join hundreds of one-wheeled riders for four days of free outdoor activities. Unifest has something for everyone, from long-time unicycle enthusiasts to first-time thrill-seekers, from extreme sports adventurers to circus fans, from avid bicyclists to families looking for the best way to spend a summer's day in the Big Apple. All ages and abilities are welcome.
Thursday, August 31
West Side One Wheel ride. Unicycle riders will meet up in Battery Park and journey up the West Side before rolling to Central Park for a loop.
Friday, September 1
Brooklyn Unicycle Day features a massive group ride over the Brooklyn Bridge to Coney Island, more than thirteen miles on one wheel!
Saturday and Sunday, September 2-3
The festival's main events take place on Governors Island from 12pm-5pm. Activities include races, competitions, exhibitions, and a variety of unicycle sports including basketball, hockey and sumo. For fans of extreme riding, the Hell on Wheel trials course challenges riders throughout the day. World-famous riders display their skills, and members of the public have the opportunity to try one-wheel riding. DJ Sky King, famous for DJing New York's disco roller skaters, lays down the uni groove.
This year's festival is supported, in part, by Unicycle.com, BongarBiz, and by public funds from the New York City Department of Cultural Affairs in partnership with the City Council.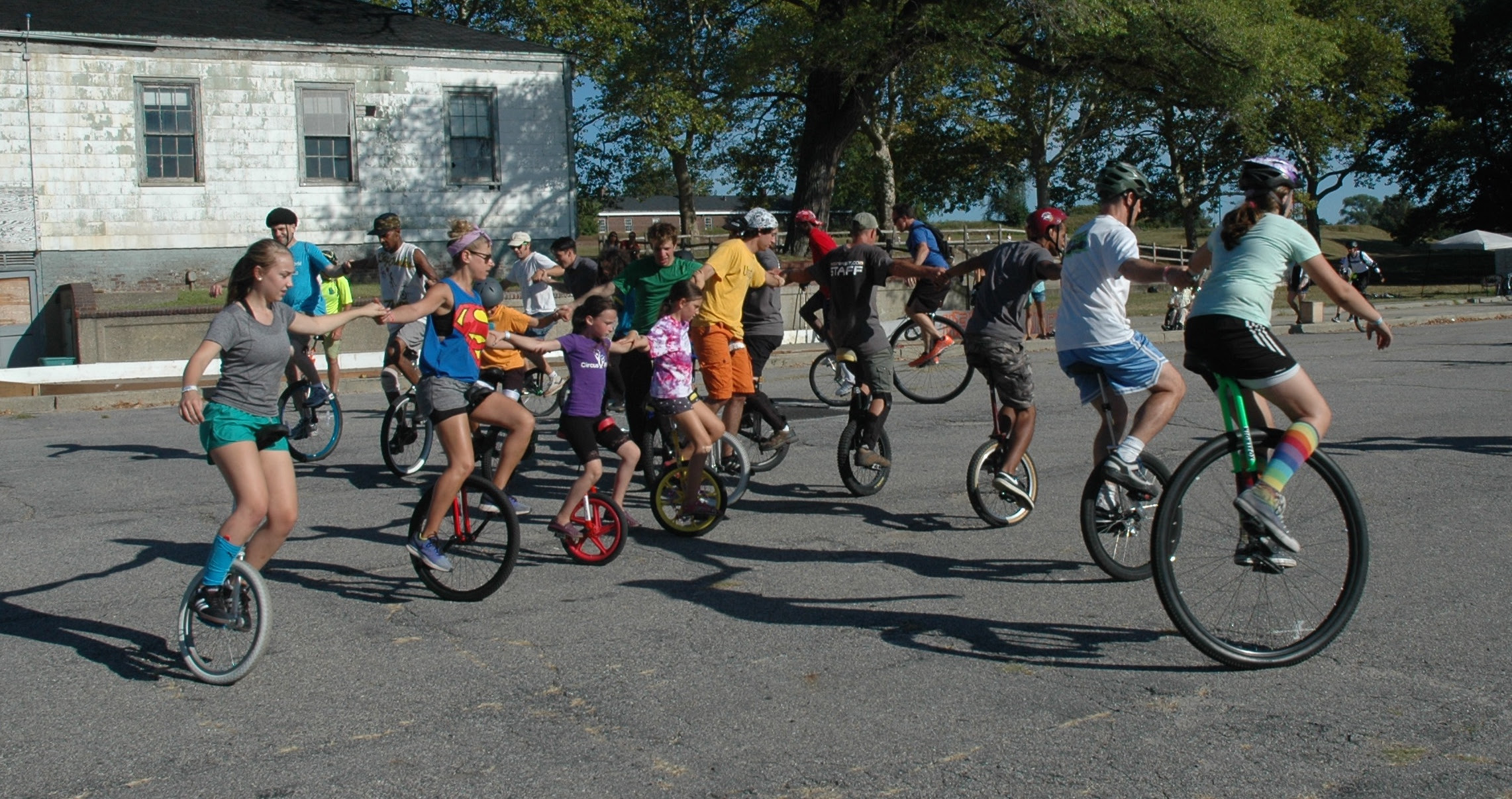 We are looking for people to offer workshops, coordinate games, perform, and more at this year's festival. Contact
Keith Nelson
for more details.